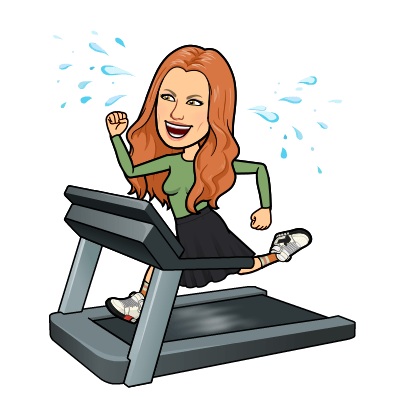 The Iron Lady: Sports Illustrated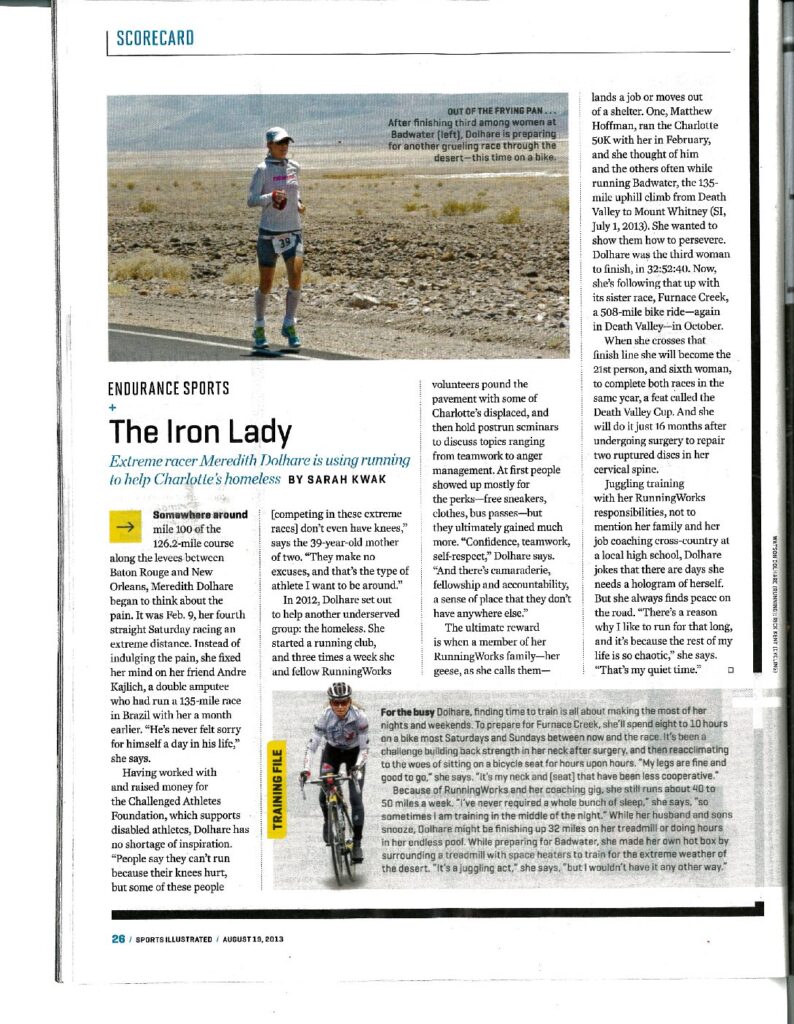 After graduating from Vanderbilt with honors, Meredith worked in Advertising and Public Relations with several interior design companies as clients before moving to Charlotte and finding solace in renovating + designing multiple homes from the ground up. Nearly 25 years and ten homes later — plus a relocation, she has decided to make a career of it utilizing her fearless approach to color, love of vintage modern period pieces and hunting all things one-of-a-kind -— including homes.

Meredith is skilled at listening to her clients' needs, wants and desires and finding that perfect property where no one else might look, often finding a "diamond in the rough." In addition to locating the actual property, she has the ability to offer space planning, renovation, staging and design support like no other via her interiors skill.

Many know Meredith as a record-setting ultra triathlete, cyclist and ultra-runner who founded her own thriving nonprofit ten years ago to give back the values accrued via sport: discipline, confidence, teamwork, self-respect and respect for others (see Sports Illustrated article above).
Meredith founded RunningWorks.org a decade ago, while serving six years on the boards of the former Urban Ministry Center and Care Ring, in order to better assist the under-served homeless clientele at RunningWorks. Remaining extremely active in the community, Meredith currently serves on the boards of the Charlotte Rescue Mission, the Apparo Foundation and, of course, RunningWorks. Please visit the "Giving Back" tab to learn more about how your business serves the underprivileged.
RunningWorks' unique model of using sport, education and community support assists individuals and families to develop healthy lifestyle habits and meet their goals for physical, mental and social well-being. RunningWorks offers programs and services to men, women and children of all ages at risk of health disparities and negative health outcomes due to their socioeconomic status.
Meredith is looking forward to using her new role at Henderson Ventures and Stage of Designs to donate a portion of her commission back into the organization: selling homes to benefit the homeless! She is in her 11th year coaching varsity boys and girls XC/TF at Charlotte Country Day School, where the girls team won their first state title this past year, won their division at XC Nationals, and qualified 21 (!) boys and girls for Outdoor Track Nationals placing eight All-Americans.
Meredith has two sons, Watson, 24, who works in DC as a veterinary technician, and Noah, 22, who ran XC/TF at Furman and now works as a trader at Wells Fargo. She and her husband Matt (who runs RunningWorks and coaches with her) + their three French bulldogs (Levi, Lovette and Moses) are currently renovating a ranch home with some acreage in South Park for their "three little monsters".